Turning 40? 5 Tricks to Reverse The Signs of Aging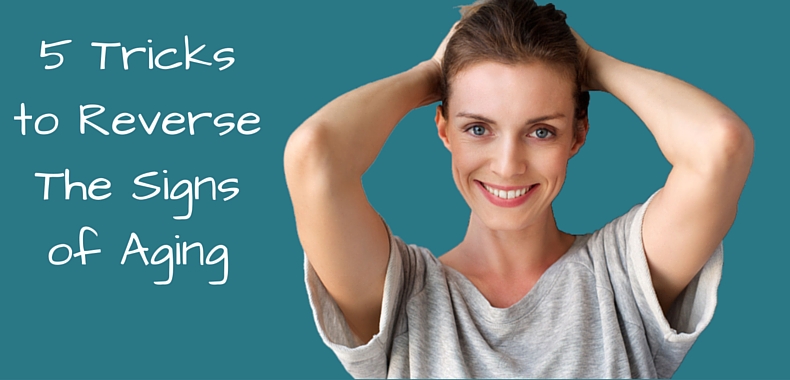 What You Need to Know About Anti-aging When Your Turning 40
So, you're turning 40 and your starting to notice the tell-tale signs of aging. Fret not, because the truth is that the best skin of your life may well be ahead of you.
What To Expect From Skin During Your 40s
Many women begin to experience perimenopause, or the time around a woman's transition into menopause. During perimenopause, hormonal changes and slowed collagen production coincide with an overall change in the texture and tone of your skin. Because your skin doesn't produce natural structural elements, mainly collagen, as quickly as it did in your 20's and 30's, you may notice slight hooding of the eyelids, a loss of volume and reduced elasticity in the face, crepiness, and more pronounced laxity on the face, neck and body. Since cell turnover also slows down in your 40's, your skin may also begin to lose some of its natural glow, resulting in a duller complexion. But don't despair… our experts have put together their top tips on how to look younger.
Reverse The Sins of Aging
At Home Remedies
Embrace retinoids: These vitamin A derivatives boost collagen production (which softens fine lines and minimizes pores). Retinoids rev up sluggish cell turnover, so skin becomes smoother and more radiant, and dark spots fade. Prescription versions such as Renova yield noticeable changes after about eight weeks; retinol, the strongest over-the-counter option, takes 12 weeks. Choose a product formulated with up to 1 percent retinol, the highest amount available OTC, depending on your skin's tolerance. Try Remergent Advanced Retinol Therapy ($56; remergentskin.com) and Roc Retinol Correxion Deep Wrinkle Serum ($20; drugstores). Ease in by using a retinoid every third night for at least two weeks. Apply it every other night for the next two weeks, ramping up to nightly application. Summer's the ideal time to get started on a retinoid — the increased humidity tempers dryness that might occur as your skin acclimates.
Exfoliate regularly:Once you've built up to a nightly retinoid application, boost its benefits by substituting in an alpha-hydroxy acid twice a week. "Both ingredients exfoliate, leaving skin brighter and smoother," says New Orleans-based dermatologist Dr. Mary Lupo. "But because they stimulate cell renewal in different ways, you'll get maximum improvement using both." If skin is dry, choose an AHA formulated with moisturizing lactic acid.
Consider hydroquinone: This agent, which inhibits the production of melanin, is one of the most effective ways to fade blotchiness, says Hirsch. OTC creams contain 2 percent HQ, which lightens subtle discoloration over several months. Rx versions boast 4 percent, and daily spot treatment can diminish dark patches in six to eight weeks. "Keep in mind, though, that a single afternoon spent unprotected in the sun can undo all that hard work," says Wechsler. Use HQ only for three months. After that, maintain results with a skin lightener that contains kojic acid or licorice extract.
Top Cosmetic Treatments
VOLUMA: counteract the visible signs of volume loss, smoothing fine lines and deep wrinkles, volumizing and defining lips, and adding contour to the face to recreate the fuller, more supple look of younger skin.
FRAXEL: improving the tone of skin and reducing the appearance of fine lines and wrinkles
Click here to discover which dermal filler is right for you!