How to Look Younger: Anti-Aging Tips From a Dermatologist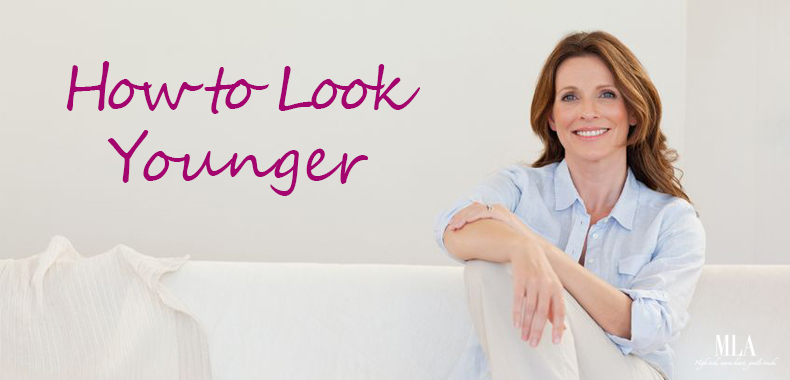 Santa Monica's Top Dermatologist Reveal Their Top Anti-Aging Tips On How to Look Younger
Age, they say is just a number. The way a person looks depends on their lifestyles and how they take care of their bodies. Many people prefer to look younger than their age and they end up spending quite a fortune trying to find out how to look younger.
However, there are plenty of simple things one can do to keep their complexion radiant and healthy regardless of how old they are. Here are some tips on how to look younger that can help you shade some years off your age:
Clean and moisturize your skin
Use a cleanser that's gentle on your skin; one that washes without stripping skin of moisture which helps in protecting the skin and keeping it healthy. Avoid skin toners, more so the ones with an alcohol or stringent base.
Use the Right Skin Care Products
There are three important ingredients you should look for when shopping for skin care products. They include a serum that contains antioxidants like vitamin C, retinoids, and an alpha hydroxyl-acid exfoliator. Retinoids are known to stimulate collagen renewal by increasing cell turnover. On the other hand, the exfoliator removes the top layer of dead skin cells to leave your skin looking shiny and soft.
Avoid the Sun as much as possible
Exposure to the sun leads to sagging skin, deeper creases, fine wrinkles, and brown spots. All these will make you look older. Whenever you are going out, sunscreen is a must. Whether it is rainy and chilly outside, or it is 90 degrees and humid, make it a daily routine to wear sunscreen as it can also help prevent skin cancer.
Rejuvenate Your Skin with Fraxel Laser Treatments
Would you like to get rid of wrinkles, age spots, freckles, acne scars or melasma but don't want to go under the knife to do it?
If so, fractional laser treatment may be exactly what you're looking for. Requiring anywhere from 1-4 treatments, Fraxel can give you real results without the pain and downtime of surgery or even traditional laser resurfacing.
Click here to learn more about Fraxel.
Other ways which can make you look young include getting enough sleep, dressing well, touching up you hair, eating a well balanced diet, exercising regularly, and above all drinking a lot of water.
SCHEDULE YOUR FIRST FRAXEL TREATMENT!
– OR –
FILL OUT THE FORM BELOW
No Fields Found.